A Guide to Buying the Sexiest Lingerie for Your Partner.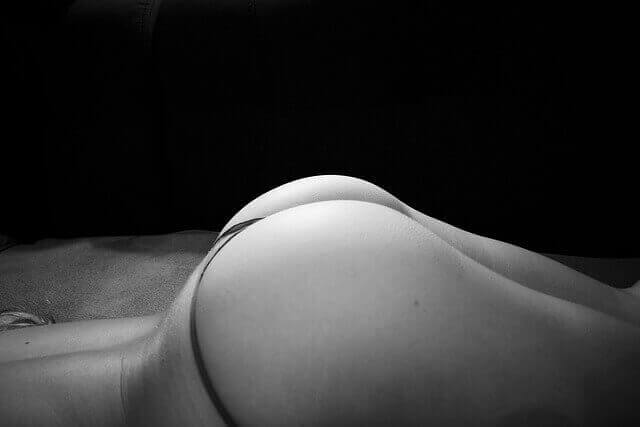 Buying the sexiest lingerie for your partner can be a daunting task. Sure, you know what you like and what you'd like to see her in, but have you considered her body shape, what will suit her best and what she will feel comfortable (and sexy) in? From super erotic lingerie to sexy kinky outfits there is a whole world out there for lingerie lovers to explore. Here is your guide to buying the sexiest lingerie for your partner.
Know Your Partner
If you're looking to impress and to buy her some of the sexiest lingerie she will actually wear, and more importantly, enjoy wearing, then you need to know both her size and her style.
Not to scare you off from the get go, but buying the wrong size can make this whole endeavour a huge waste of time. Buying too large or too small could upset your partner and you will be unlikely to see her ever in it. If you buy too small, while she might be flattered, it shows that you don't know her. Buy too big and you're in even more trouble because you think she's bigger than she actually is. It's a really fine line that you don't want to cross.
Need a little help? Well, now's your time to get sneaky. Go on the hunt for her bra and panties drawer and have a little peek through it. Have a check of a few tags to get an idea of size. Don't just go with the first size you see, it could have just been for that particular brand of lingerie. You need her bra cup size and her underwear size, and if you are buying stockings then check these out too as they are sized based on height.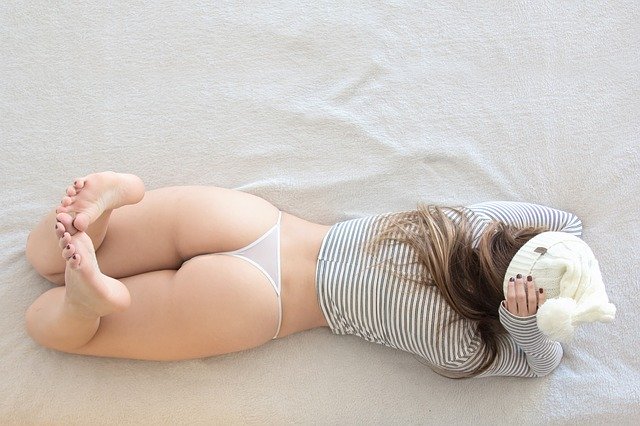 If you're still worried, there's no harm in asking her. Tell her you want to surprise her and just need a little guidance to make sure you get the right size.
Once you know her size, it's time to think about what she likes:
What colours suit her?
What suits her personality?
Is she into floral prints or more plain?
Is she playful, sexy, or adventurous?
While you may have something in mind that you want to see on her, just remember her personality. If she is into flowers then she probably won't be too receptive to a black leather corset, even if this is a fantasy of yours. You may be wanting sexy kinky outfits, but her style could be more beautiful sexy lingerie. This is a bridge you can cross down the track.
As much as she will enjoy the thought that went into the present, if it isn't her style, you will see it once before it is thrown to the back of the cupboard, never to see the light of day again. Or worse, it's pulled out in front of girlfriends as an example of how much you don't know her so they can have a giggle.
Finding lingerie that she loves is the best investment ever that will keep on giving. So let's get it right.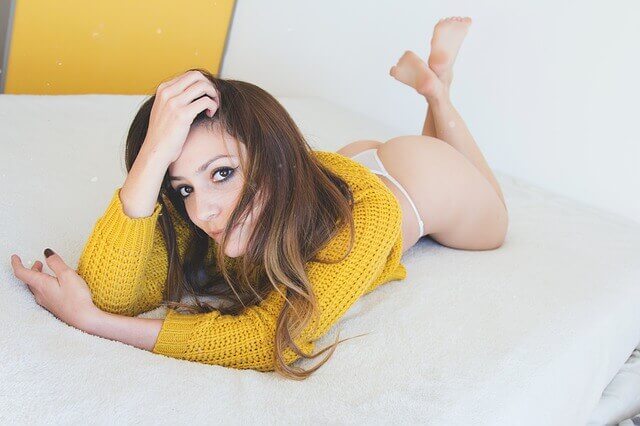 Know Your Lingerie
Do your research and see what's out there. Choosing the sexiest lingerie isnt just a matter of blindly buying the first thing that pops up online! Spend some time to learn the basics about the different styles of lingerie.
When you hear the word lingerie, you may just think bra and undies, but in fact, there are many different options from super erotic lingerie to sexy kinky outfits and beautiful sexy lingerie.
Here is a rundown of some of the very hot lingerie options out there:
Negligees: this type falls into the beautiful sexy lingerie category. They look similar to a dress and can either be short or long depending on your style. This is one of the easier types to buy as they tend to be flowing and suit most body shapes. It's usually made from a sheer material that falls over their body.
Babydolls and Chemises: this one is popular for the lingerie lovers, wrapping around her breast before fall loosely over the rest of her body. Mostly they are see-through, with the aim of accentuating her breasts. Once again, they make a good pick as they are loose fitting and also nice and comfortable.
Bodysuit: looking for something a little more tight-fitted? The bodysuit is a good compromise. They are essentially like swimmers (made from a sexier material), and they act as the perfect turn on too. There are plenty of designs to choose from, including push-up, G-string and more.
Corsets: now this is probably one you didn't consider, I mean, sounds a bit old-fashioned, right? Not the case anymore! You can get some gorgeous corsets that accentuate the breasts and fit perfectly. The problem is that they do need to be fitted properly, so it can be a bit harder buying this style as a present for someone.
Bra and panties: the go-to bra and panties can make the perfect choice. It's simple, yet effective and she can wear them underneath outfits on a night out as well. Remember to check and double check her sizing to make sure you have it right.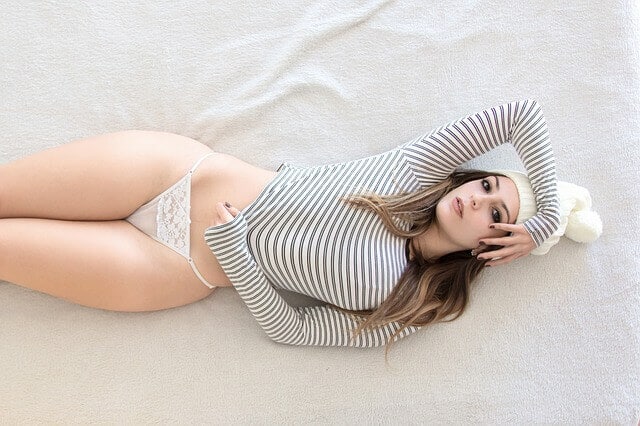 Crotchless panties: ok, this one might be a bit much for the first foray in lingerie shopping, but it's one that you should keep in the back of your mind. Crotchless panties are definitely on the sexiest lingerie end of the spectrum.
If she is more of the adventurous type and loves super erotic lingerie then this will be right up her alley (and yours). Easy access down there not only spices things up in the bedroom, but you can have a bit of fun out and about with it as well.
Garter belt: another old-fashioned idea that has made a comeback. Think sexy nurse style with the garter belt and stockings combo. If you enjoy a little role play in the bedroom, then this is perfect for you. Stockings are based on height, so be sure to have this number handy.
Dress-up set: and, let's not forget the kinky dress-up fun you can have role playing in the bedroom. There may be a show the two of you love watching together, or perhaps authority figures do it for you, either way, you want to make sure she is into it before you go down this route.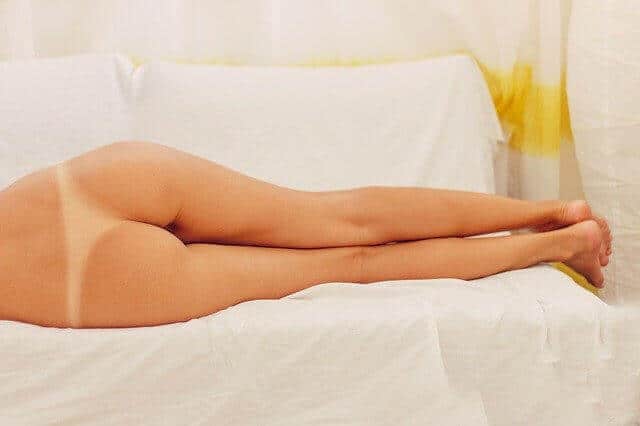 Know Her Shape
So, you know her size, have an idea of what's out there and are feeling pretty ready to start making some decisions. We're here to help! Different body types will be more suited to different types of lingerie, so let us help you out.
Tall and Slim Body Type
It's hard to go wrong, but if you are looking to accentuate her height, opt for the garter belt and stockings option. It not only draws in the attention to her feminine curves, but also highlights her long, gorgeous legs. Find a colour that suits her, opting for something a little sexy: think red or black.
Voluptuous and Big Busted
Hello corset! No really, you can't go wrong with one on this body type. Show off those sexy breasts of hers while enhancing the small curve of her waste. Corsets go a long way in boosting self-esteem and giving a little confidence in the bedroom. Make her feel sexy and beautiful and she will act it. A little advice here: you need to know her size really well, it may even be worth taking her in store for this one. And make sure it's a good quality corset. The flimsy types just don't hold up.
Small Bust and Big Bum
Baby dolls and chemises are perfect for this body shape as they give a little boost to the bust, while flowing out over her butt and taking the attention away. Go for the push-up option to give her a little more to work with up top and consider buying the matching panties as well so she can bend over and show off that butt of hers. If you've got it, flaunt it!
Other Types
If you aren't sure, then the bra and panties option is usually the safest one to go with. I mean, women wear them everyday anyway and will appreciate a good quality sexy pair to add to their collection.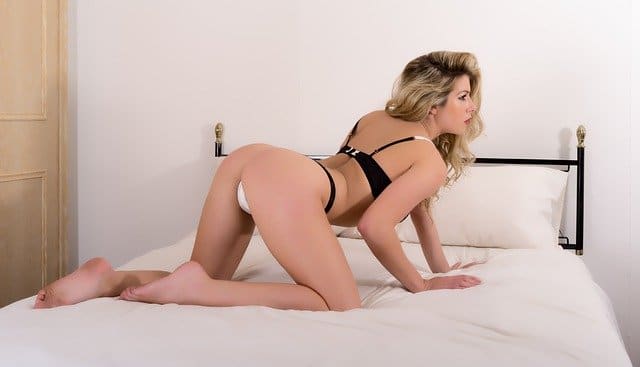 Don't Be Afraid to Ask
Now's the time to man up and make your way to the shops. You might be tempted to go online for this purchase, but you will get so much more help in store. You can even start out in store and make the purchase online once you have more of an idea about what you are after.
Shop assistants are there to help. They know what they are doing and will be able to help you out. Tell them a little about your partner and what you are shopping for an ask for their input on things like style, colour and size. Trust me, you aren't the first man to walk into their store and you won't be the last.
Buying the sexiest lingerie for your partner really is an easy taks, once you think about it.
A little thought choosing sexy lingerie that your partner not only suits but also likes, goes along way, and the payoffs will be well worth it.