Latex Panties and Briefs.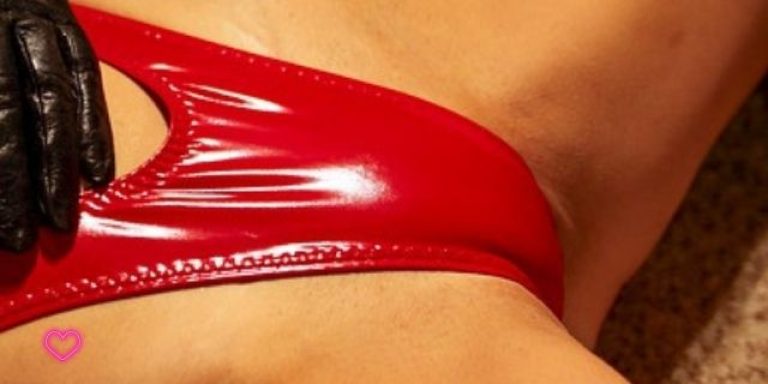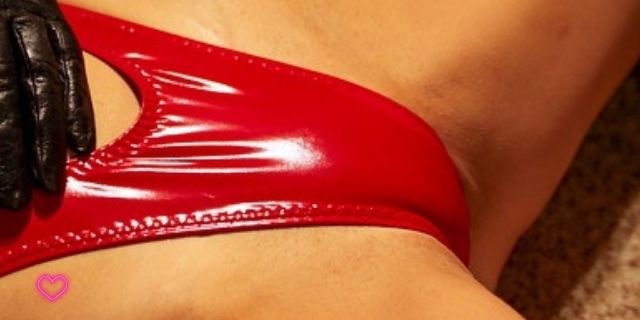 Latex panties and other latex garments you should consider wearing
Latex panties are amazing, especially if you love all things shiny and tight.
What are latex panties used for?
Latex knickers are mainly used to add an element of excitement to normal mundane panties. Latex feels wonderful against the skin and accentuates all your curves in an amazing way. And the way it shines is stunning!
Most people wear latex underwear as a novelty.
Most people make their choice of underwear to purchase based on comfort and style. At times we consider both factors, while other times one factor overrides the other. That said, you should always go for panties that provide comfort and are made from materials that are less prone to bacterial infection.
Which type of panties is best for daily use?
While cotton panties are usually regarded as the best choice for everyday wear, you can also choose to wear something a bit more risque when the occasion arises. Latex isn't the best to wear all day and every day as latex does not breathe as cotton does.
Latex is best worn on that special occasion for shorter periods of time.
Natural Latex
Panties made from natural latex are among the safest and sexiest available. There are numerous types of latex panties with each one of them having unique designs that are geared toward meeting your underwear needs. Some designs use traditional styles while others use more versatile styles. Either way, the resultant products are usually elegant. Below we have sampled some popular latex panties and other latex garments you should consider adding to your wardrobe:
Latex thongs panties
Thongs are some of the sexiest underwear available. Make one with high-quality sheet latex and you get a sophisticated yet comfortable panty. Some of the popular latex thong designs include:
Latex Care
While many men and women love wearing latex clothes, a few know how to clean them. Ensure you use a mild detergent and warm water when washing them. This not ensures they are clean but also enhances their durability.
Rubber Panties and Thongs
DO you want to spice up the bedroom with something unusual? Then look no further than rubber latex thongs. You have to make sure you have the correct fit with a thing if it is too loose the look just won't be flattering and if things a too tight then you won't be able to wear the garment for very long, if at all. It's best to buy a couple of sizes of your selected design.
Latex string bikini underwear.
There are numerous brands of latex bikinis for both men and women with a few of them even being unisex.
high-waisted latex panties
Some high-waisted latex panties are designed with open crotches while others have zippers in the crotch. And then there are those that are like regular panties but made out of latex. One highlight is the shiny nature of latex. It is amazing.
Latex lingerie
There are several latex lingerie designs for lingerie enthusiasts. The lingeries are designed using a thin layer of latex to ensure that your body is comfortable and that there is less contact with the latex. One noteworthy design is the latex garter belt, This perfectly fits your body thereby portraying the sexy shape of your waist area. lingerie latex garter belts are well-matched when worn with high-waisted latex panties. A match is made in heaven if you get the fit right.
Women's Transparent Latex Panties
Latex leggings are an all-time favorite for many women and men. Their popularity stems from their skin-tight design that has a wet look shine which makes them vibrant no matter their color. Latex underwear also comes in transparent or semi-transparent colors. This adds another level of kinkiness.
Metallic
Another popular color is the metallic hues. Definitely a head-turner.
One of the best latex leggings is the Simon O latex breeches with zipping in the crotch. This latex legging is expertly crafted to give you a perfect curve no matter your body size.
latex garter belt
There is no doubt that latex clothes are some of the most comfortable and elegant there are they are. Even so, there are people who have a contact latex allergy. Such people should either defray from these products or make sure they wear latex products that guarantee less skin contact.
Thong Panties
Latex thong panties are a great addition to any lingerie wardrobe. Give them a try when you find them.
Shop around for the best deals but make sure you choose the correct size. That's why we recommend you find a brand you like and then find a style you want to try. The next step is to figure out your size and then purchase 2 or 3 sizes bigger and smaller. That way you will be able to have a garment that fits well, and you can re-order different styles in the same brand line without worrying about them not fitting.
And there you have it.