Sensual Lingerie: 10 Ways To Spice Up Your Bedroom.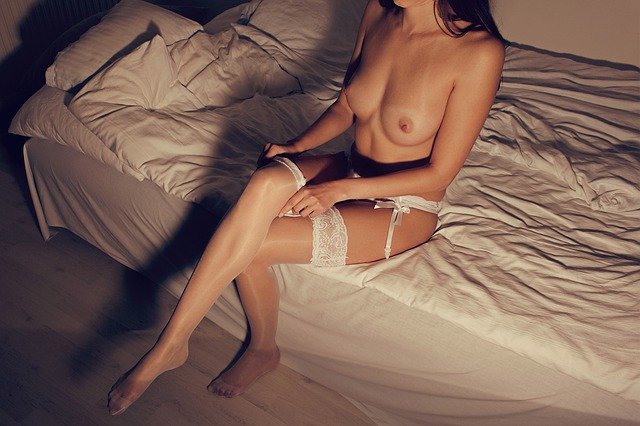 Do you ever get the feeling you are stuck in a rut? This is where sensual lingerie can help out. Whether you are in a long-term, committed relationship, or into the one-night flings, your bedroom should never be a boring place. It's true that we all tend to be creatures of habit, after all, if you find a good thing, why change it? How does that saying go: if it ain't broke, don't fix it…
Well, you can take that saying and throw it out the window, along with all your bedroom lingerie, because it's time to spice things up a little.
Habit has no place in the bedroom: it should be all about fun, excitement and making the most of the moment. Sensual lingerie will fix it.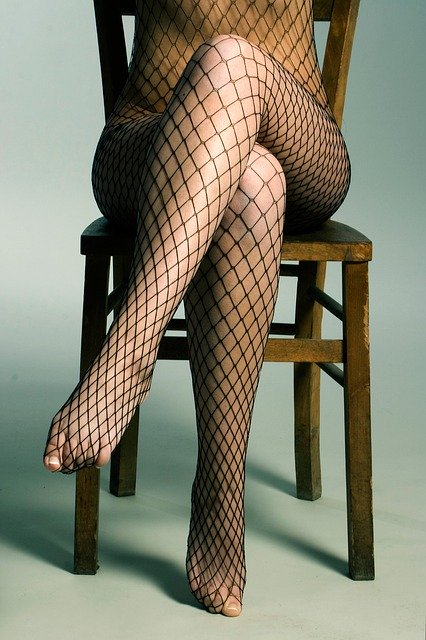 What is Sensual Lingerie?
We all know about sexy lingerie and many of us will have a piece or two in our wardrobe ready to go should the moment call for it.
But have you ever shopped around for erotic lingerie? Looked for the best kinky bra to suit your body shape? Had a fling with wild lingerie?
If not, the question to ask yourself is why? If you flick through a sexy lingerie gallery online, you are sure to find something that stands out to suit your tastes. There really is something for everyone and it is all about expressing yourself sexually.
Sensual lingerie is all about gratifying the sexual senses, and what does this, will be different for every couple. So it is worth exploring and looking into all the different types of sensual lingerie and which ones work for you.
Lingerie Costumes
Take that kinky bra to the next level with a theme. Is there a movie you and your other half love? Or perhaps a show you always watch together. There are costumes for everything these days to bring all your sexual fantasies, literally, to life.
One thing the bedroom is not is a place to get shy. Whatever you choose to do, do it for you and your partner. This will be the biggest turn on of all.
Looking for a little inspiration? Then you have come to the right place, as lingerie doesn't get much more sensual than with a little character play. Here are some ideas:
Sexy Snow White
Wonder Woman
Nurse
Naughty Devil
Maid
Ice queen
Police
Sexy Yoga Instructor
Basically, you think of it, and there is likely some exotic underwear in that theme. Your senses will really awaken the bedroom with this erotic lingerie, allowing you both to escape into a make believe world to play out your fantasies.
Babydolls & Chemises
Wild lingerie isn't necessary 'less is more'. It is about finding a style that makes you feel good and supports your body shape. For some, these short nightgowns will do the trick. This type of sexy French lingerie has a nice loose fit, playing up your chest and drawing all the attention to your waist.
Layering is key – whether you buy a special pair of panties for the occasion, or simply jazz up an old pair sitting in your drawers, this is the way to give some new life into the bedroom.
Bodysuits
You may be a swimmer at heart, or just like the tight fit of this exotic lingerie. Either way, if you've got it, flaunt it.
Who needs to fiddle about with multiple items of lingerie? Check out any sexy lingerie gallery online and you will find plenty of inspiration for bodysuits. They offer both shaping and smoothing, as well as breast support. Many of them come in a sensual lingerie material, such as lace and can even be layered with a pair of jeans for a raunchy night out.
The plunging necklines on many of them leave little to the imagination and play up the perfect tease to your other half. Once again, sensual lingerie is all about how YOU feel. You need to find a style that works for you, or experiment with a few!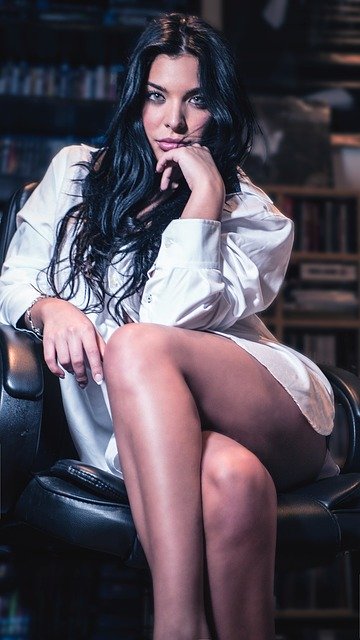 Crotchless Lingerie
Not for the faint hearted, this is one of the best ways to spice up life in the bedroom. And – it starts outside the bedroom! Crotchless lingerie is exactly as described… exotic underwear without the crotch.
Think about it… easy access! Sure, it's easy enough to slip off a pair of panties in the bedroom, but what about when you are out and about? Slip a pair of these on for a night out and be the ultimate tease for your other half. Let them know what they're in for and plant the seed with a gentle caress. Who knows, you may not even make it back to the bedroom! Lucky you have easy access…
Leaving nothing to the imagination is just as effective as covering up and teasing with a peep. Simply pair them with a kinky bra and you'll be having no troubles in the bedroom.
Kinky Bra
A sexy bra is the perfect sensual object to spice up your bedroom life. Simply wear it under a plain tank top and watch your partner's eyes light up.
The key here is to find a supportive bra that offers the best shape for your breasts. A bra should accentuate what you have, not hide it. If you have never been for a proper bra fitting, then now is your chance. It's just like a pair of jeans – if you get the wrong size it is going to hug in all the wrong places.
Have some fun with some sexy French lingerie and spice it up in the bedroom with a mini strip show. Grab a robe, put on some music and get moving. Remember, it's just you and your partner, so let loose and have some fun with it. It won't take long for them to be on board and loving every minute.
Stop at the bra and let them work out the rest. They may want to enjoy it on for the remainder of the show…
Corsets
Once upon a time these were an object of torture, used to suck in those stomachs and squeeze tight-fitted dresses on to accentuate those curves.
Ok, so maybe not that bad, but they have definitely changed. For starters, there is no need to throw a dress over the top anymore (unless you want to, of course). They still aim to create that perfect hourglass figure, cinching in the waist and perking up the breasts, but in a much more sexual manner.
Thankfully, they are a lot more comfortable these days, and look a lot nicer too. Opt for lace, leather, or a material of your choice, and pair it with some garters and a pair of tights. It's a look that will be an automatic turn on. Just make sure you have perfected the art of putting them on and, more importantly, taking them off, so it doesn't hinder the bedroom action in the process.
This is something your partner may be keen to take you shopping for as well – teaching them to take it off will make things much easier in the bedroom! Or, just opt for a crotchless pair and save yourselves all the hassle!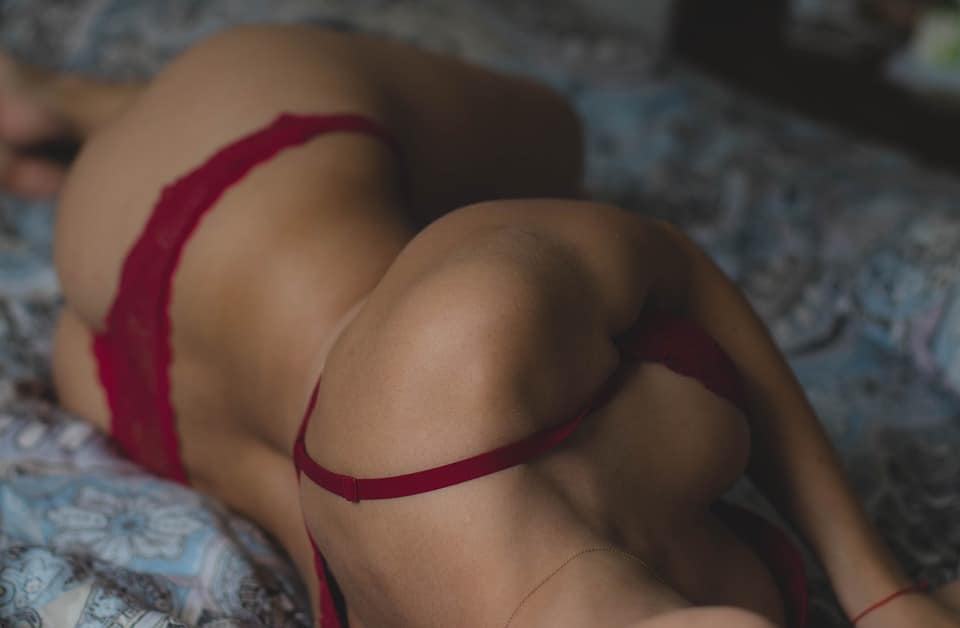 Garter Belts
Did someone mention the garter? Haven't tried one before? Then you are definitely missing out. If you're after exotic lingerie, this is the way to do it.
Once again, garters were once used to keep those stockings up, and to be fair, they still do that! It's just that nowadays they have a lot more sex appeal to them.
Position yours to sit on your hips and make sure you choose a length that is right for you. Just like bras, they can be completely adjusted to suit your shape and size. If you are heading out for the night before making the way to the bedroom, you may want to pair this with a mini skirt for some added attention. Think of the naughty school girl vibe and have a go at mirroring it.
Who knows, maybe your other half can play the principal? There's nothing like a little role play throughout the night to heat things up in the bedroom.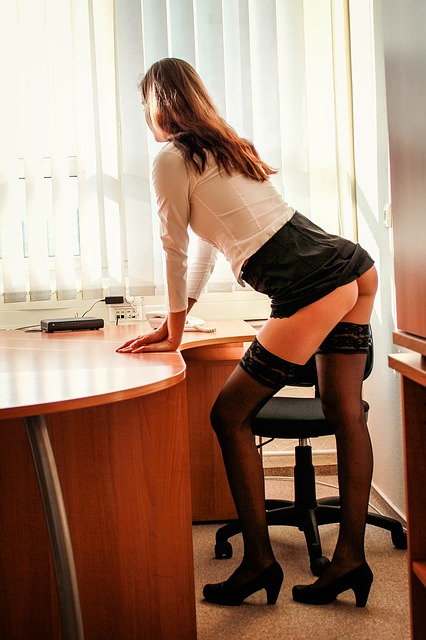 Beyond the Bedroom
If you are looking to spice things up in the bedroom, then you need to think beyond the bedroom. Think about what you are wearing on a night out… underneath the clothes that is. Build the anticipation while you are out, and help both of you get in the mood.
If you are finding yourself stuck in a rut, it doesn't take much to work your way out of there. You simply need to experiment and find what works for you. At the end of the day, finding the right sensual lingerie for your body type and your interests will give you the ultimate confidence boost. There is something to be said about confidence in the bedroom!
Think outside the square, and most importantly, have some fun with it! The fact that you gave it a go is enough to get the mood started.