What Are Yoga Pants And Why They Are The Best!?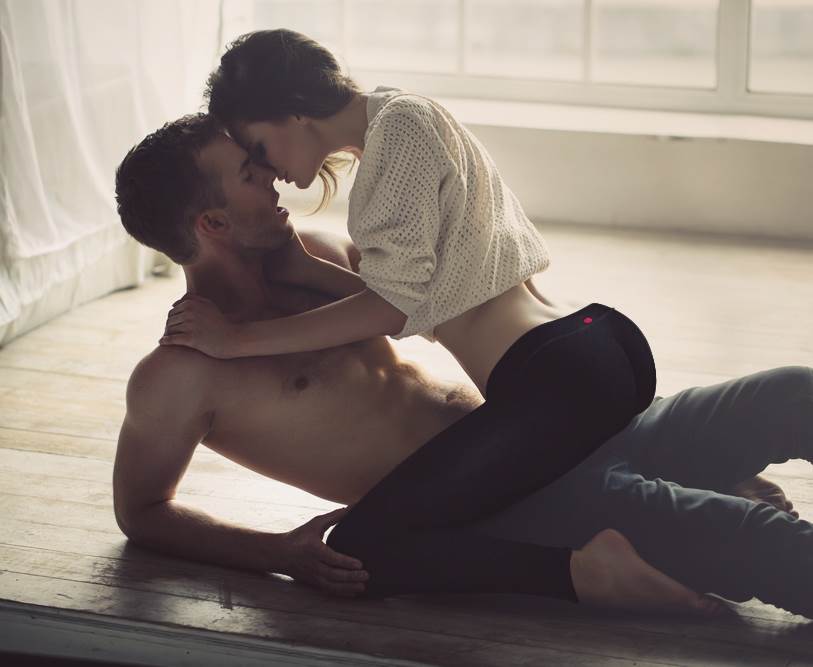 So what are yoga pants exactly?  Ok, ok, you are probably here thinking I am about to toot to you about all the benefits of yoga and what it can do for your body and mind. And sure, it's great! But more than that – Yoga pants are great. Actually, they are better than great. They are the best investment you can make and we are here to tell you why.
If you think yoga pants are just for yoga…read on.
If you think all yoga pants are created equal…read on.
By the end you will know just why I love yoga leggings so much, and you will too.
What is Yoga?
Well, I did say this article isn't about yoga, but it still is important to touch on exactly what yoga is to set the context.
Put simple, yoga is a mind and body practice that dates back almost 5,000 years (yup, it has been around for a while now!). It combines physical poses, breathing techniques and meditation, and comes in a variety of different forms.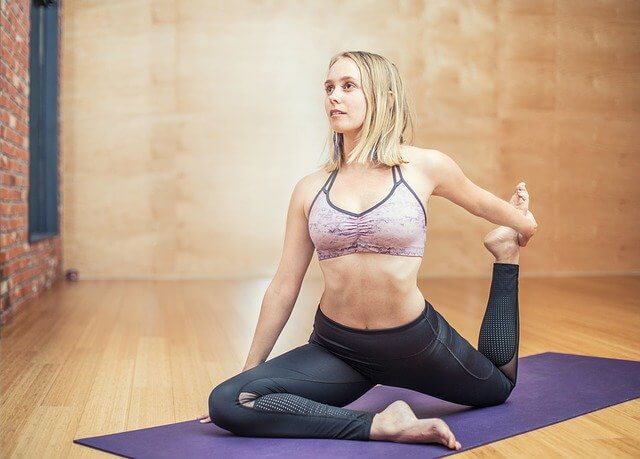 Here are just some of the different types of yoga:
Ashtanga yoga: applies six postures that link each of your movements to your breathing.
Bikram yoga: also known as 'hot' yoga, it takes place in rooms heading to 40 per cent humidity.
Hatha yoga: a generic term, which refers to any yoga type. It is best for beginners.
Iyengar yoga: focuses on finding the correct alignment in each pose using objects.
Power yoga: this is an athletic form of yoga to raise your heart rate.
Yin: this is a meditative yoga that releases tensions.
Prenatal yoga: yoga during pregnancy.
Restorative yoga: encourages deep relaxation.
While there are many different types of yoga for you to try out, there is one thing that is common between them all. This is the different stretches and poses that require clothing you can bend and stretch in.
Enter the yoga pants.
What are Yoga Pants?
Yoga sweat pants have become increasingly popular over the years as our workout culture rises, and it's no secret that they are pretty damn comfortable. Have you ever seen men in yoga pants? We have! Because they know us women are onto something good when it comes to these stretchy, comfortable, well-fitting items of clothing. And here's why.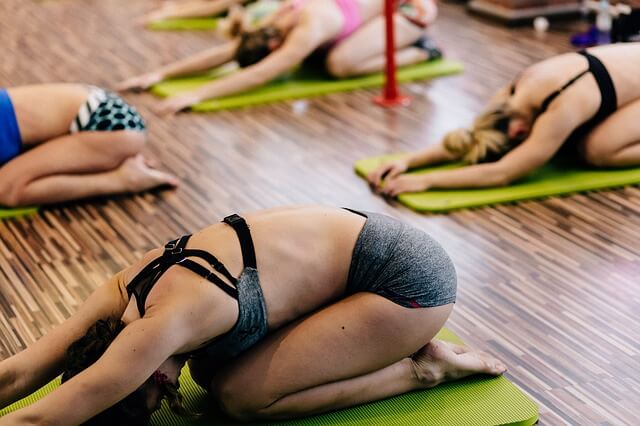 Walk into any yoga shop and you will find a variety of different pants on display. From yoga shorts to extra tight yoga pants and even yoga business pants (we will get to this). Yoga leggings come in many different forms and they can be worn for both indoor and outdoor exercise. They offer full flexibility, full coverage, body-slimming compression and moisture wicking properties to help with all that yoga sweat. And since Victoria Secret first entered the market with their flare yoga leggings, they are now worn every day.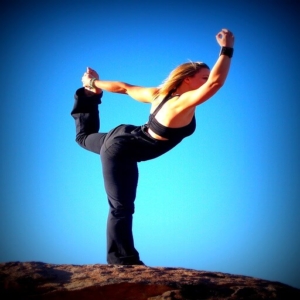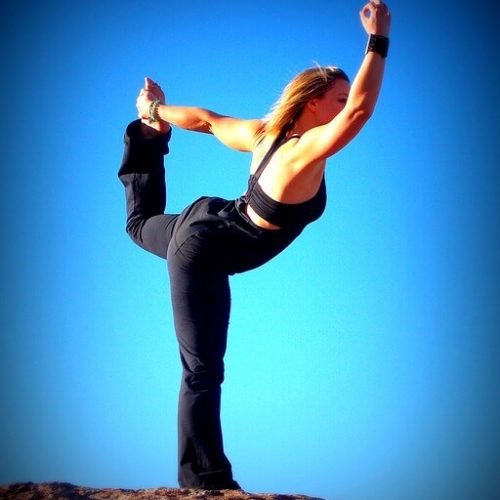 So how exactly do they differ to normal sweatpants? Well that's simple, yoga pants are trendy, they fit well and they can be dressed up or down for any occasions. Basically, they are just like tracksuit pants in terms of comfort, but 100 times better in terms of looks.
Just like pairs of jeans, you can never own too many yoga leggings. You can set some aside for workout days, others for days out and about, and even have yoga shorts on hand for those hot days. They are so incredibly versatile you won't want to take them off – except to change into another pair! I wonder if they can be worn as pyjamas as well…
Different Types of Yoga Leggings
Head to any yoga shop and you will be spoilt at the amazing range of pants they have on offer for you. You will be astounded that you never knew they existed before. Prepare your credit card because it's about to get a good work out. Let us walk you through some of these options and why they are so amazing. It's no secret why I like yoga leggings so much. Scrap that, why I LOVE yoga pants so much.
Yoga Shorts
If you're heading off to bikram yoga anytime soon, it may be worth investing in a pair of yoga shorts. Actually, if you just like getting outdoors and working out during the Summer months, then yoga shorts are for you. Why are they so great? They let you skin breathe and they also help to regulate your temperature. Need I say more?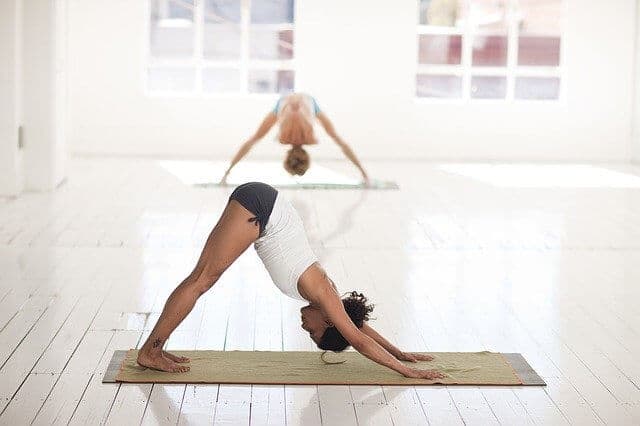 It's a double win! Let's face it, you can move so much more freely in shorts, and you don't have to worry about working up a yoga sweat while wearing them. They are nice and extra tight yoga leggings (although they do have loose options available for men as well), that can either sit mid-thigh or closer to your knee depending on what is comfortable for you.
Yoga shorts are so stylish, you won't hesitate to wear them out before or after your workout, so own it! Plus, you have some fun shopping patterns or going plain, dressing them up or dressing them down.
Yoga Business Pants
Look, I am not going to lie, I never saw this coming. But, I am so glad they are here. And here to stay! It's true that business pants are often stiff, cut into your gut and don't allow much mobility – which doesn't make sense when you are sitting at your desk all day and need to feel comfortable.
So, yoga pants were turned into business pants and it was the best fashion decision ever. They combine the sophistication of business pants with a soft and comfortable stretch knit – and the best part, no-one would be able to tell!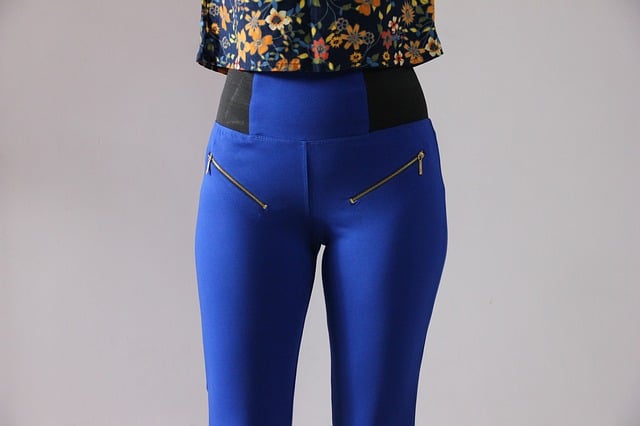 Yoga business pants have pockets, belt buckles and buttons… plus anything else you might expect from normal business pants. Really, the only difference comes from just how comfortable they are. Choose from the boot cut, the straight leg, the flare, have them cropped or wear them wide. Just know that you never have to sit and feel uncomfortable in traditional office pants again. Amazing! And it is up to you whether you tell everyone else in the office this little secret…
Men's Yoga Pants
Don't worry men, you haven't been forgotten in all of this. Ah, men in yoga leggings, it really is a beautiful sight to behold. And one I will never get sick of. I like yoga pants on men… it's sexy.  There are so many options for them to choose from as well. Well, it's important to note that yoga pants are made a little differently to the female versions, after all there is a bit of a difference down there that doesn't need to be on display while working out.
Here are just some of the styles they can choose from:
Drawstring yoga leggings: they are generally loose fitting and hang over their legs.
Harem pants: for that genie look.
Cuffed yoga pants: a bit of a trend these days and they have cropped up in many a dance movie over time.
Compression pants: ok, so there are tight varieties out there. If you've got it, flaunt it, right?
Yoga trousers: for a really, really loose fit.
So guys, whatever your style, there are yoga leggings for you. And they well and truly will rock your world. Trust me, us women are onto something good with these pants.
High Waist Yoga Pants
Yes, there are SO many different styles of yoga leggings out there, but these ones deserved a special mention. Honestly, there are so many reasons high waisted pants are needed. From pairing them with the cutest crop to wear out and about, to covering up your mum tum with a baggy shirt over the top – high waist pants do it all.
Couple that with the comfort that comes with a pair of yoga pants and you really won't be taking these ones off. Ever. Ok, except maybe to shower and wash them every one in a while! (On that note, make sure you buy a second pair!).
Ladies and gentlemen, yoga leggings are a thing, and they are here to stay.
Whether you like them fitted, boot-cup, straight leg, loose, flowing, short, cropped, patterned or plain… in fact, you could invest in a whole wardrobe of them. And why not? They can be worn for exercise, they can be worn on weekends, while doing chores, or even in the office. Dress them up, or dress them down, and never pull on a uncomfortable pair of pants ever again.
Adult Novelty Yoga Pants
And finally we come to the naughtier side of yoga pants! These adult novelty yoga pants come with a sexy, cheeky twist. Yoga pants for sex!
So by now you are well aware of both the stylish and comfort benefits of yoga pants. The way they lift and support your favourite assets, it would be mad to not have a form of adult novelty yoga inspired lingerie.
Adult novelty yoga pants come in a few different forms, from crotchless yoga pants, assless yoga pants, see-through yoga pants and even ripped yoga pants!
These yoga pants are designed not only to look and feel amazing, but to also look and feel amazing in the bedroom, or where ever else your carnal desires may arise.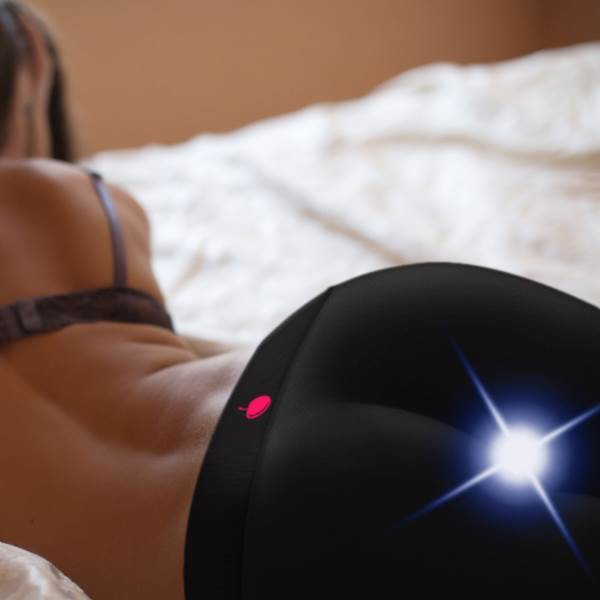 If you love wearing yoga pants you will absolutely adore having sex in yoga pants!
Its best to purchase a pair of naughty yoga pants that have been designed for bedroom play. As they will obviously last a lot longer and also the seams and cheeky, strategic cut-out areas have been flat over-locked for comfort and durability.
It truly is the best of both worlds.  
Zen sexy!
Can you see why I love yoga pants?
So, no. You don't have to run out and sign up to the yoga class at your local gym just to justify buying yourself a pair of these amazing yoga pants. Just do it. No regrets. No one cares if you work-out one day a week or seven. No one cares if you wear them all day. No one, but you.