Your Guide to Kinky Lingerie.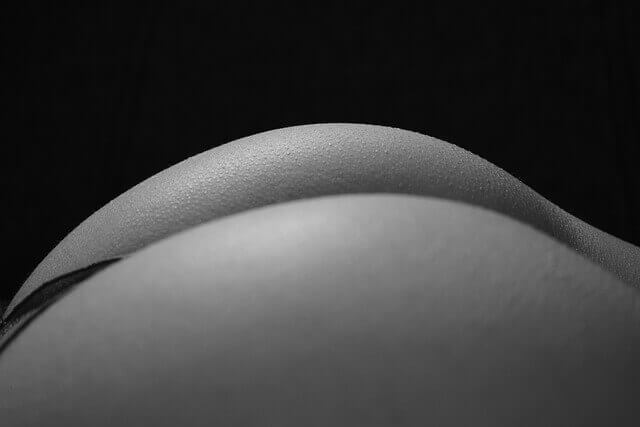 The words "kinky lingerie" conjure up all types of thoughts and questions. Have you ever noticed that the word 'kinky' can sometimes be a cliche in the bedroom? I believe we have 50 Shades of Grey to thank for that cliche. But really, kinky doesn't mean you need a red room of pain and to be emotionally cut off from your feelings – sorry Christian. Think of it as another way to spice things up in the bedroom and have a little fun.
This is your guide to kinky lingerie that will have you feeling and looking sexy (no handcuffs involved!).
A Little Fun…
Whether you are single and partying it up, or in a committed relationship with the love of your life, the bedroom is a place that should be exciting and full of anticipation. Sure, after many years it's hard not to find yourself stuck in a bit of a rut. The sex is still there, it's still good, but there's something missing? You're not the only one to feel this way.
If you are in a relationship, it can be a hard topic to bring up with your partner, I mean: "If it ain't broke, don't fix it?" WRONG… while that saying may apply to other areas of your life, it definitely should not be brought ANYWHERE near the bedroom. If you are wanting to try something new, but aren't quite sure what, we have some fabulous suggestions that will get in you in the mood. From open crotch lingerie to crotchless leggings, it may be time for a wardrobe update.
It's so true that when we look sexy, we feel sexy and then we exude confidence in the bedroom. So, it's time to feel sexy again, and kinky lingerie is the perfect way to get started.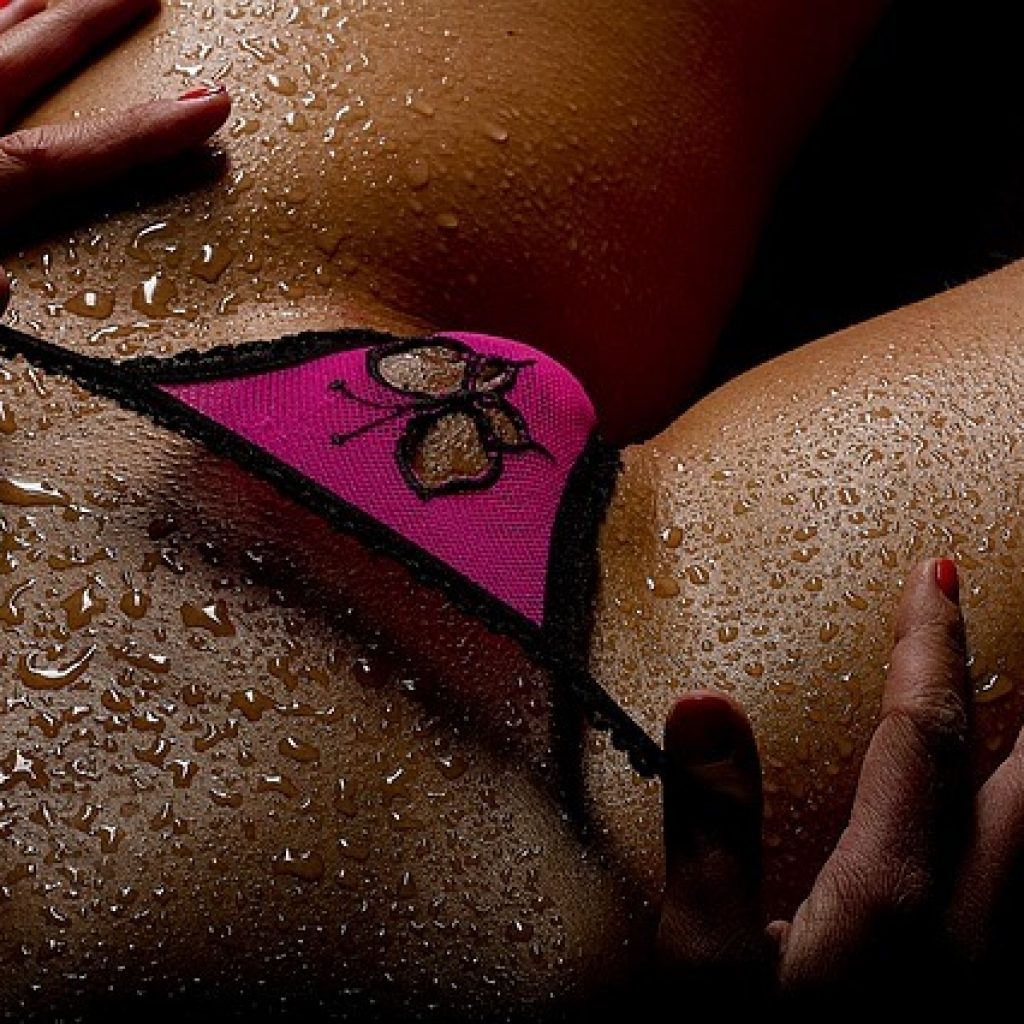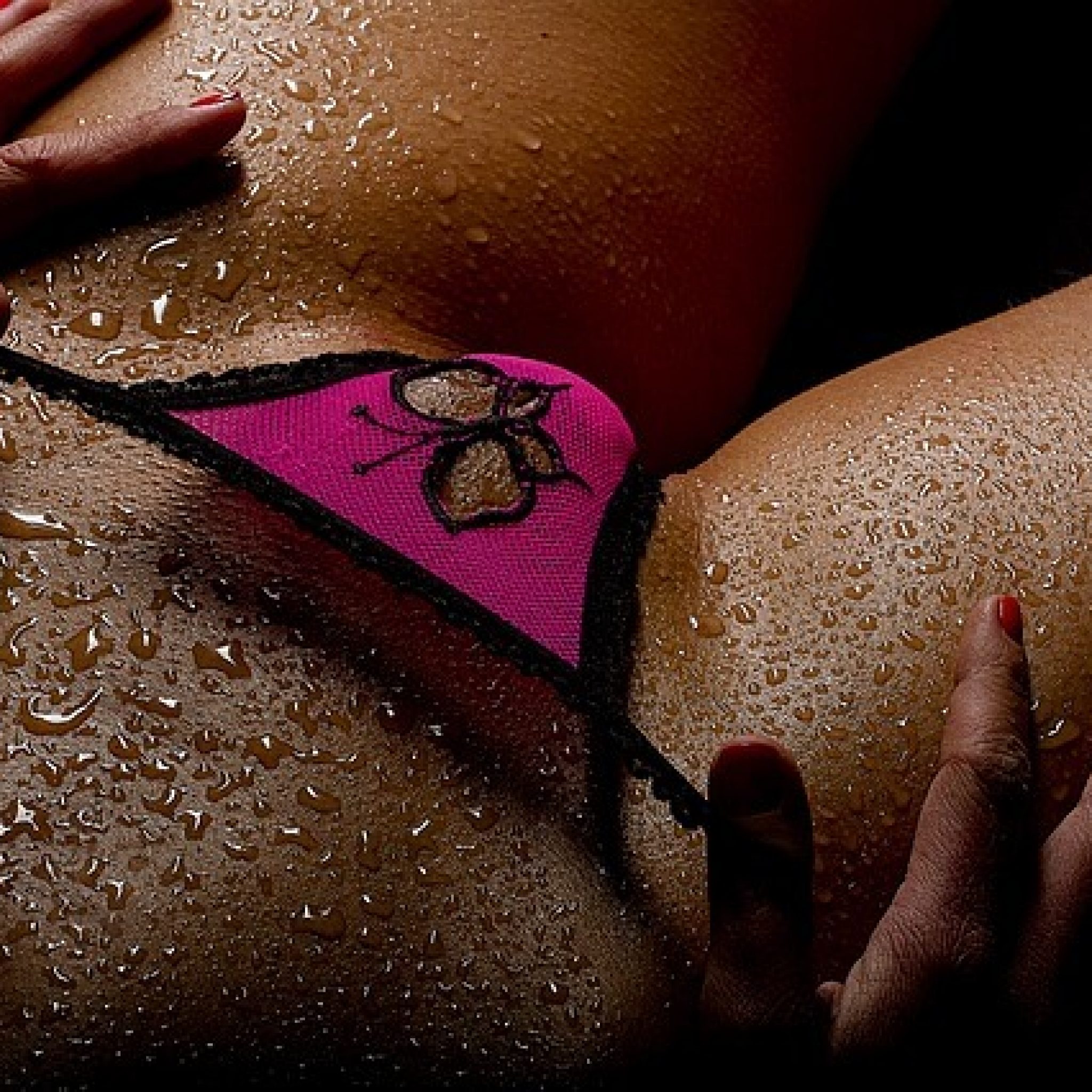 Types of Kinky Lingerie
Kinky lingerie comes in many different forms – some you are going to love, others not so much. You need to find what works for you, your body and your style. There is no point throwing something on just to please your other half. If you aren't happy in it, then all that confidence is going to drain away – as will the excitement.
You can talk to your partner about what they might like to see in the bedroom and then find the perfect negotiation that pleases you both. I mean, that's what relationships are all about right? You give a little, you take a little. He likes open cup lingerie, you prefer to be a bit more covered, so why not opt for some sexy see through lingerie that is the best of both worlds?
Let us walk you through the different types of lingerie on the market to find what works for you.
Open Cup Lingerie
Bras have been around for decades, and for good reason too. Let's face it, we all need that support when out and about doing our daily tasks. But they also look great in the bedroom, and nothing beats a pair of black panties and a lace bra to spice things up a little.
But not all bras are created equal and they have certainly changed over the years. These days, you can enjoy the support a bra offers, without the coverage. Welcome to open cup lingerie. Convenience is sexy, and these bras offer complete convenience in the bedroom.
So what exactly is open cup lingerie?
It's when the bra doesn't actually cover the breast area. You still have the straps, often with the underwire or some material below, while the breast itself is on full display.
What types of open cup lingerie are there?
You dream it, you can find it. If you want to start off simple, go straight for the open cup bra and pair it with some sexy black knickers. If you want to branch out a little, there are plenty of different options out there for you.
Open cup corset
Open cup chemise
Open cup teddy
Open cup lace dress
Open cup costumes
Depending how adventurous you are feeling, there are plenty of alternatives to have some fun with. Your other half will love it as much as you do – what a great surprise for the bedroom!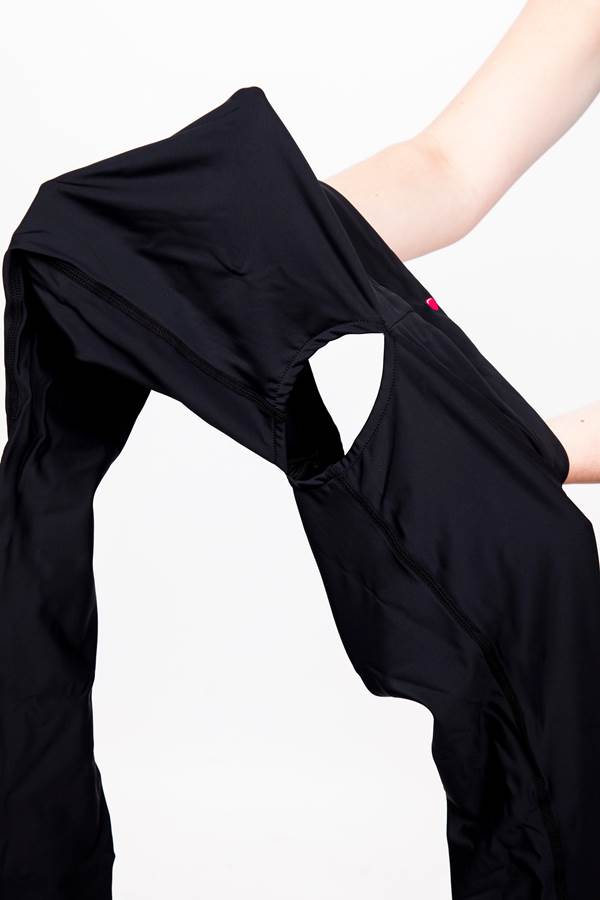 Open Crotch Lingerie
As the name suggests, open crotch lingerie is lingerie that provide easy access down there. After all, anticipation is one of the best sex drivers ever. What's so fabulous about this type of lingerie is that you can make a whole evening of it – they aren't just for the bedroom.
Well, if you have a habit of flashing between the legs while you are out, then you might want to save these ones for the bedroom! But, if you know how to be discreet, then it's time to have some fun.
How to build the anticipation?
Throw on some open crotch lingerie for a night out. Before you even leave the house, or when you first meet up with your partner, discreetly lead their hand up your leg to let them know what's in store for them.
This is enough to set off the anticipation of what's to come – plus there's an added bonus mixed into all of this. Thanks to the easy access, you don't even have to wait for home time to do the deed. Think of somewhere you have always wanted to do it and make it happen, you won't even have to remove any items of clothing in the process. Handy!
Types of open crotch lingerie
Once again, if you dream it, I am sure it exists. But here's something you possibly didn't know – you can even get crotchless leggings. You can jump a little out of the box and surprise your partner with something they definitely won't be expecting. Whether it's winter and you would prefer not to freeze in the bedroom, or you are on a night out in the cold and want an easy access option, open crotch leggings are just perfect for the job.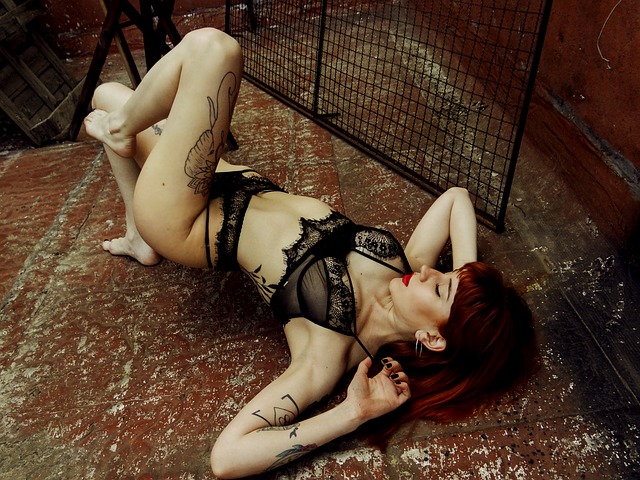 Other forms of Kinky Lingerie
While open cup lingerie and open crotch lingerie are a sure fire way to get kinky in the bedroom and spice things up, there are plenty of other types of lingerie to check out. Here are some of our favourites:
Sexy see through lingerie:
Seriously, who doesn't feel amazing in sexy see through lingerie? Whether it is a mini cami, or a baby doll chemise, a little sheer lace falling over your body should be enough to get you in the mood – oh and your partner too!
Kinky dress-ups:
Everyone has bedroom fantasies, all you need to do is ask. You will be able to find almost any outfit under the sun if you go on the hunt. Make a game of it and call your partner into the bedroom before de-robing, or better yet, jump into character straight away and don't slip up until the deed is done – your partner will eventually follow suit!
Little bit of leather:
It's tight, it's hot, it's a turn on – and it comes in so many different forms of lingerie. If you want to give off the bad girl vibe in the bedroom, then this is the way to do it. And don't worry, the straps and other bondage items can stay in the cupboard. Just a leather bra and a pair of leather knickers is all it takes.
Lace it baby:
Lace is sensual, it is also elegant…but did you know it can be kinky? You can opt for full body lace bodysuits or straps that wrap around you for days and have a bit of fun with the lace in your life. Lace will always hold an important place in the bedroom, as it is almost guaranteed to make you feel sexy. But being versatile is just another of its amazing qualities for you to enjoy.
Knee high socks:
Simple, yet oh so effective! That's right, pull out your lingerie and then simply add a pair of knee high socks and your outfit is immediately transformed into naughty school girl! If you don't have a pair of knee high socks already in your drawers, I suggest you head out straight away and get on top of that. You won't regret it!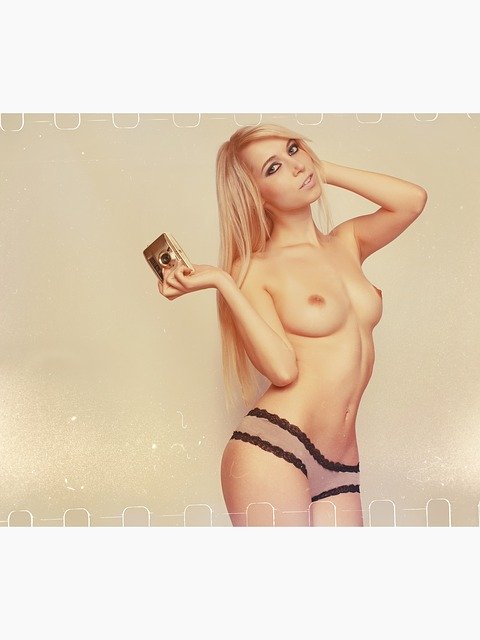 So there you have it…
No matter your style, there is kinky lingerie out there for every single personality and style – and as promised, no handcuffs, (unless you feel the urge…). From the kinkiest of all right back to the more reserved options, the choice is entirely yours. Taking things up a notch in the bedroom is the perfect way to show your partner you care and are excited by them, whether you have been together for 6 months or 10 years. And who knows, it may encourage them to think outside the square and have a bit of fun in the bedroom too.
So what are you waiting for – head off on that long overdue shopping spree and update your lingerie wardrobe with some more options that make you feel sexy and confident. You won't regret it!