Crotchless Knickers – 10 Sexy Facts and Benefits.
Never heard of crotchless knickers before? Or maybe you have been a little shy about giving them a go? Let us walk you through the benefits of crotchless knickers and why you need a pair (or three) in your wardrobe. It's no secret that lingerie has evolved over the years and the range available to women (and men) has grown significantly. Just like our outer clothing, there are trends you can follow and plenty of different styles to choose from.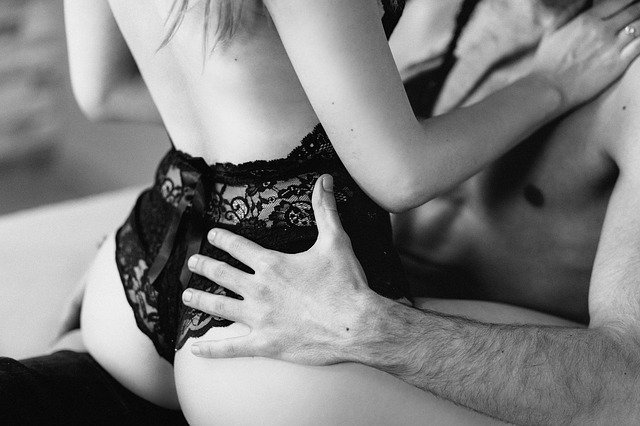 While once upon a time our under garments served a role as torture devices used to restrict women hidden under layers of clothes, they have gotten smaller, sexier and are now a focal point of many outfits. And about time too! As the saying goes, if you've got it, flaunt it.
We have gone from full body garters to crotchless panties and the focus is on finding the sexist lingerie and having a little fun with it. So let us walk you through this open crotch lingerie trend and share everything you need to know.
Just a Little Bit of (sexy) History…
Ok, so I know we just went through a quick evolution of women's undergarments, but now I am here to throw a spanner in the works. Because, guess what… Queen Victoria herself was a wearer of crotchless undergarments.
Cue jaw drop…
Right?! They have been around for centuries, and while they are making their way back into fashion now, they aren't as 'out there' as one might think. There was a need for it back then. Think about the clothing style of the time for women, and also think about how they used to toilet on chamber pots. Well, you get the picture. Through the layers of petticoats, fabrics, dresses and more they wore each day, there was a need for easy access when it comes to toileting. And let's face it, it doesn't get much easier than crotchless knickers.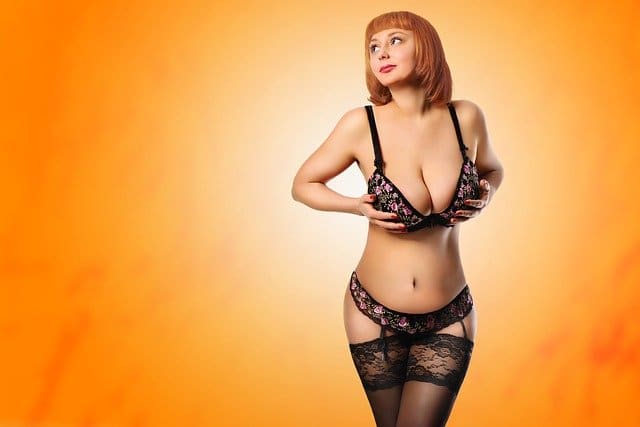 What are Crotchless Knickers?
So you have heard of open crotch lingerie, you now know that Queens of the past actually wore them, but you aren't so sure? That's ok, like all fashion trends, they can take a bit of getting used to. And we are here to help you out! In fact, these panties have been around for a while now, and are very popular.
So what are they? For those that haven't heard of them before, open crotch lingerie is all in the name, and they don't leave much at all to the imagination. You can see why some women are actually scared of crotchless panties as the idea of them seems a little daunting, and we get it – they're a bit of an oxymoron really. If you are going to wear panties, isn't the whole point the crotch part?
And that's just it. It's all about the intrigue and leaving nothing to the imagination.
Think of it this way, the days of chastity belts are long behind us, and now we are actually leaving the gates open to offer a sneak peek at what's inside.
It's fun, it's sexy and it's cheeky. What more can you want from the sexiest lingerie around…
Let us take you through some of the amazing perks that these panties offer, both in and out of the bedroom.
Open Air Comfort
While crotchless knickers and ouvert lingerie in general may not sound like the most comfortable design, believe me – they are. And not just for the easy access they offer (wink, wink). No, I'm talking about the fact that they don't ride up on you, I mean, there is actually nothing to ride up. You just need to find your size so that they sit comfortably on your hips and you will be surprised at how easy they are to wear. Throw on a dress and enjoy the sea breeze that comes with it. It can take a while to get used to them, just think about all those added sensations, but, with time, you won't know any different and will wonder how you ever lived without them.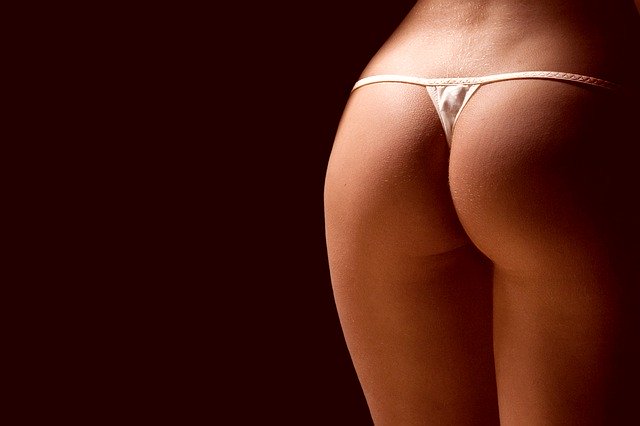 Different Styles
Did you know that open crotch lingerie comes in a wide variety of styles for you to enjoy? Whether you are a boy short kind of gal, a bikini babe, or love a slinky little thong in your life, you can test them all or go with the style that suits you. Even better, you can opt for the full leotard and make an outfit from it, with a cheeky little entry point receiving a good dose of fresh air. You simply have to take your favourite piece of lingerie, and get the crotchless version! There is no sacrificing on comfort involved.
Suit All Body Shapes
It is about flaunting what you have, and women come in all shapes and styles and we should be proud of our amazing bodies. Whether you are XL or XS, these crotchless panties are made for you. You don't have to be a certain size to look like a model. All you need is your gorgeous body, some cheeky lingerie and a dash of confidence to have you feeling like a million dollars. And when you feel like a million dollars, you will look like it too. Inner confidence radiates to the outside.
Bedroom Fun
Of course, we can't forget the bedroom! There's no denying that these crotchless panties wouldn't make life just a little bit easier… No more hearing "let's take those off" or fiddling around with dainty undies. Actually, there's no more fiddling around at all, you're ready to go. Imagine his surprise having his present already unwrapped and waiting… this is one way to spice up life in the bedroom and to get a little cheeky with it all.
Trust me, it's impossible for them not to get turned on.
Whether you are single and looking for a little fun, or in a long-term relationship and hoping to spice things up in the bedroom, crotchless panties are just the ticket.
And, let's not forget that these panties travel. Just think about it… on the plane, in the car, the kitchen bench. You name it! Think of all the fun places you can have sex. You can experiment, have some fun and try new places with ease of access.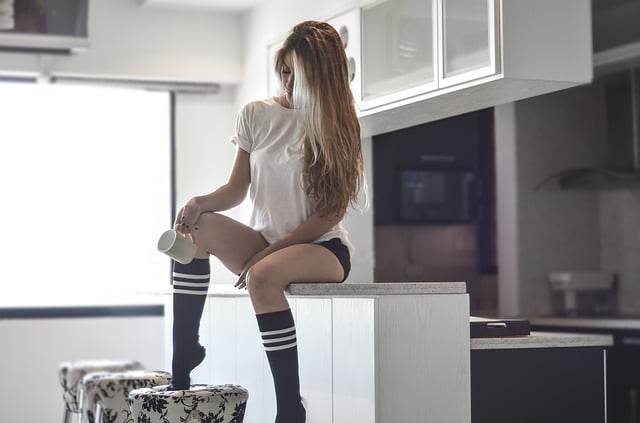 Confidence Boost
When you feel sexy, you act sexy. When you act sexy… well the rest just simply follows. You may not know this already, but you are gorgeous. Crotchless panties simply give you even more reason to believe this.
Whether you are looking to spice things up in the bedroom, or simply want to do something for you, open crotch lingerie will give you that added confidence to make you feel good about yourself.
In Tune with Your Body
To put it simply, it's pretty hard to ignore your parts downstairs while you are wearing crotchless panties. You will be feeling every gush of wind, every twinge and it's empowering. Embrace each feeling and you will be very in tune with your body and what it is capable of. The female body should be celebrated.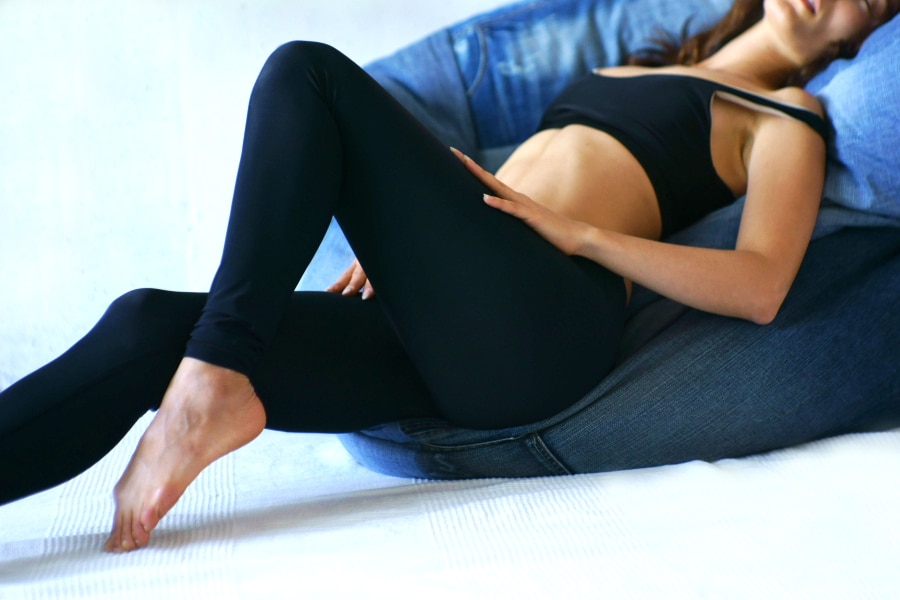 Be a Tease with Crotchless Knickers
Crotchless panties aren't just for the bedroom. Wearing them on a night out is enough to raise the bar in any relationship and add a bit of a tease to the evening. With one slip of the finger between your legs, he or she will know what is waiting. It's the perfect way to add a bit of sexy fun to your evening. Just imagine the tension that will build over dinner between both of you knowing what's to come later that night – or perhaps a quickie in the bathroom is in order between courses?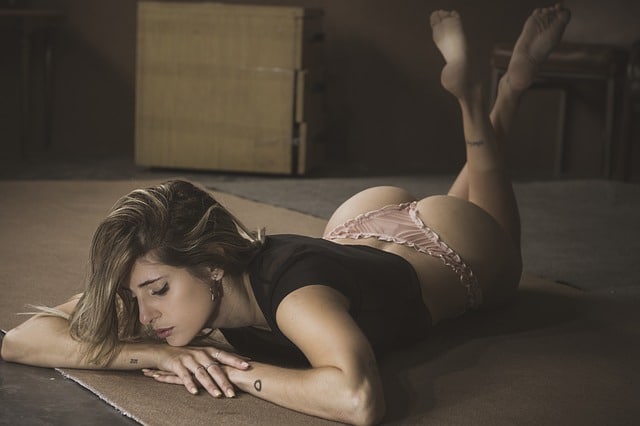 Shave For Fun
Finally, something you may not have considered, you can have a bit of fun with the hair down there. Whether you prefer a lot of hair, or none at all, think of your parts as a masterpiece that you are now putting on display (I mean, they have always been a masterpiece). Play around with them! You can shave your hair into the shape of a heart, or even his or her initials. Be quirky, be fun, be you.
Rounding everything up…
There you have it. That's everything you need to know about this crotchless knickers trend, and by now you should be running out to grab a pair and test them out. You can choose a style that suits you, enjoy the added comfort that comes with them, and have a little fun in the bedroom (or while out and about), all with the one, simple garment.